Council Agendas & Minutes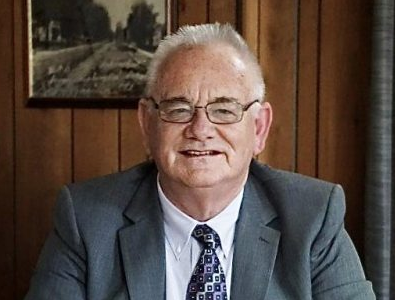 Message from Mayor Hollenbeck:
Marseilles has a natural beauty with the Illinois river to the south and the city's historic bluff to the north. Marseilles previously has been listed as one of the safest cities. I love the residents of Marseilles whom always come together when a neighbor is in need. I have seen the city unite in the aftermath of floods, storms and other natural disasters like no other. We have great people that support each other. We have a wonderful police, fire and emergency medical services second to none. I hope for Marseilles continues with controlled growth which extending the sewer and water to Interstate 80 will certainly be a benefit. As Mayor I am "focused on our future". I want to thank the residents of the community for their continued support of the city council. I also want to thank all of our boards and organizations that are the backbone of the community and continue to strive and help the city work towards our goals and objectives.

My hope is that the city website is utilized by residents and those looking to visit Marseilles whether it be the memorial wall or to enjoy our various campground and experience life on the Illinois River. Our website should be the go to site whether it is to pay a bill or to see what events are upcoming as well as any other important information relevant to the city. The city intends to use the website to keep residents informed.
I came to town in 1975 when I joined the police department. I fell in love with the town and it's residents. Marseilles is a great place to visit and a better place to live.
Message from the Chief of Police:
Marseilles is a wonderful little town – people are welcoming and friendly. It won't take long for you to feel at home here too. The residents are hard working and always willing to lend a hand. Marseilles has a history that goes back to the early 1900s with long standing unions and good, hard working people. Marseilles also has a beautiful river, parks and a stress free atmosphere that anyone can enjoy.
My hope for the city is that old and new businesses will flourish. I hope to see new families come to the community and make this their home as it is a great place to live. My hope is also, that the people will continue to work together for growth. As Henry Ford said, "Coming together is a beginning, staying together is progress, and working together is success."
I'd like to thank the people of Marseilles for welcoming me as their Chief. I appreciate their support of myself as well as the whole police department. There are many people who work hard and are dedicated to the betterment of this community.
Our website is designed to keep you informed about events, weather and things that are happening throughout the community. If you need assistance, call the police department – your message will be received and we will address it. Our goal is to keep the community safe and make sure you have the information you need when you need it.